The Cellar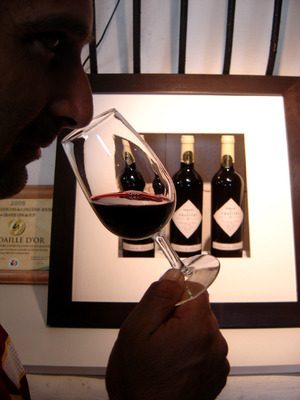 The cellar, located in the former stables preserved in their original condition, allows the visitor to imagine how vast and rich the estate used to be in the past.
Fifteen draught horses used to live there in the 19th century and work in the vineyard. Some of them still have their names written above the loose-boxes.
We are now pleased to welcome visitors to this unique place to taste our different products. They can get full information on our varietals and wine characteristics as well as attend a tasting session, with explanations and advice.
Our cellar provides accessibility to disabled visitors
Group visits can be made on reservation (wine making , wine tasting, …)
Opening hours :
From Tuesday to Friday : 9am – 12am / 1pm – 6pm
Saturday morning : 9am – 12:30 am
Closed on Sundays, Fridays and bank holidays