Olive oil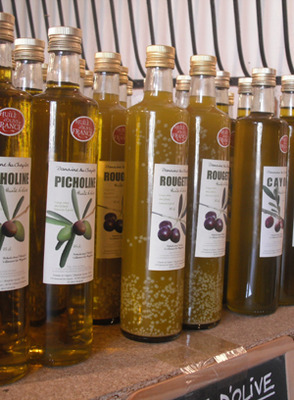 Our 5,000 olive trees widely spread over 5 hectares. Different varietals are grown such as arboussane, arbequine, rougette or picholine.
In the spring time, trees are covered with tiny white flowers which will later become the fruits. From a soft pale green, they will slowly turn into purple and then black before being picked up at the end of the autumn…with the harvesting machine ! We now produce over 2,000 litres of extra virgin olive oil each year which is certified 'Huile de France'.
Like our wines, our olive oils offer a wide range of flavours depending on the varietal, the ripeness of the fruit and the blending. No doubt you will find the one that fits you best!